On a basic level, a commercial mortgage broker is a financial specialist who focuses on securing commercial mortgages for their clients. Mortgage brokers are the middlemen who facilitate the introduction of investors and owners of commercial real estate with various sources of debt and equity. Unlike just going to your bank to acquire a commercial mortgage, investors and business owners can turn to a commercial mortgage broker to access various and often more attractive sources of capital. The pricing and terms lenders offer can vary significantly so seeking help from a mortgage broker gives you the ability to see various quotes and options from sources of capital that you may have never heard of or don't have access to. These sources of capital generally include: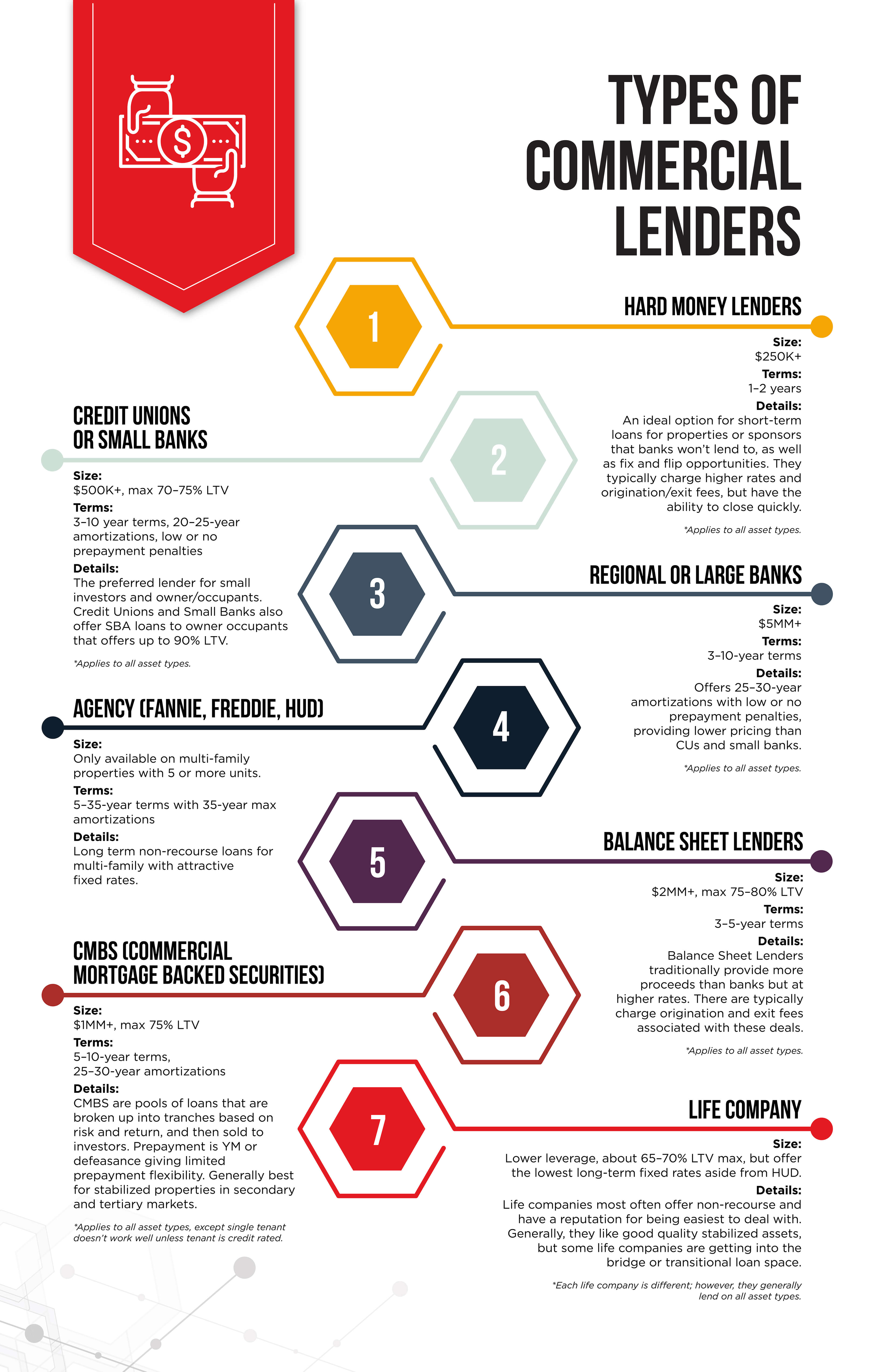 So, who lends the money?
When it comes to commercial mortgages, the ultimate goal is to secure the lowest rate and the best terms. The client's needs, asset type, occupancy, and overall risk profile are some of the factors that impact financing terms. Some lenders specialize in only specific asset types; for example, agency loans for multi-family and CTL lenders for single credit tenant buildings. For the most part, lenders will lend on a variety of asset types and situations, so having a reliable mortgage broker who understands the market and the current environment can be very advantageous.
If you're in need of a commercial mortgage or looking for assistance in navigating the lending process, reach out to one of our financing specialists to see how we can help you secure the lowest rate with the best terms.
Ryan Denomme
Director of Friedman Finance