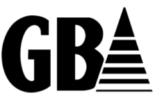 Gasser Bush Associates
30984 Industrial Road | Livonia, Michigan
Property Type: Office
Size: 9,000 SF
Assignment Type: Construction & Design, Workplace Solutions
Challenges
Gasser Bush Associates has been providing the Architectural and Design Industry of Eastern Michigan and Northwestern Ohio with lighting solutions for 50 years. Located in an industrial park in Livonia, Michigan, their offices were a typical warehouse/office configuration. The workstation layout and multiple enclosed offices limited their ability to accommodate growth or to collaborate. In addition, their meeting room was too small, limiting the capacity for group presentations, as educating the industry is a large part of their business model. This renovation project has allowed significant flexibility to not only utilize the whole space as a showroom, but also has provided multiple collaboration areas to host large groups for presentations and seminars, which previously was not easily accommodated in the old space.
Solutions
The design team at Friedman Construction and Design worked closely with the client, solving these challenges by incorporating collaborative work areas, updated workstations, and enlarged meeting and gathering spaces. The layout is strategically planned to allow natural daylighting to flood the space and positioned for easy growth within all departments.
One of the highlights of the build out is the expanded cafe. This space is significantly larger and now has a beautiful outdoor patio, which showcases their exterior lighting product lines, and is connected to the interior by a large glass overhead door. This dual-purpose space has the flexibility to work as separate spaces or can be utilized as one space for a large gathering for outside clients and another space for employees to collaborate.
Results
The result is a state of the art lighting showroom and working warehouse displaying the newest and most innovative light fixtures and controls, finishes, and workspace environment.